On December 17, 1987 the Government announced a fiscal strategy which included government business sales, with the aim of substantially reducing public debt. This announcement was made against the background of New Zealand's public debt to the gross domestic product ratio being one of the highest amongst OECD countries. Included within the assets to be sold was the Government Printing Office valued at between $70 – $100 million.
Following a report by a Steering Committee headed by Rob Campbell and commissioned by the Minister of State Owned Enterprises, Richard Prebble, their recommendation that the business be sold was announced on June 9, 1988.
But over the following two years the sale process, that was poorly conceived, never achieved anywhere near the expected return for the Crown and the largest and most profitable printing, publishing and stationery business in the country was sold for less than its asset value.
And to make matters worse the cost of the sale was more than the actual profit the Crown received.
This book revisits the GPO in the 1980s of change and looks at what went wrong with the sale process and the effects and aftermath the sale created for the business that years later triggered a Commission of Inquiry.
ISBN No. 978-0-646-81383-7
124 pages plus cover
Takeaway –
The Sale of the Government Printing Office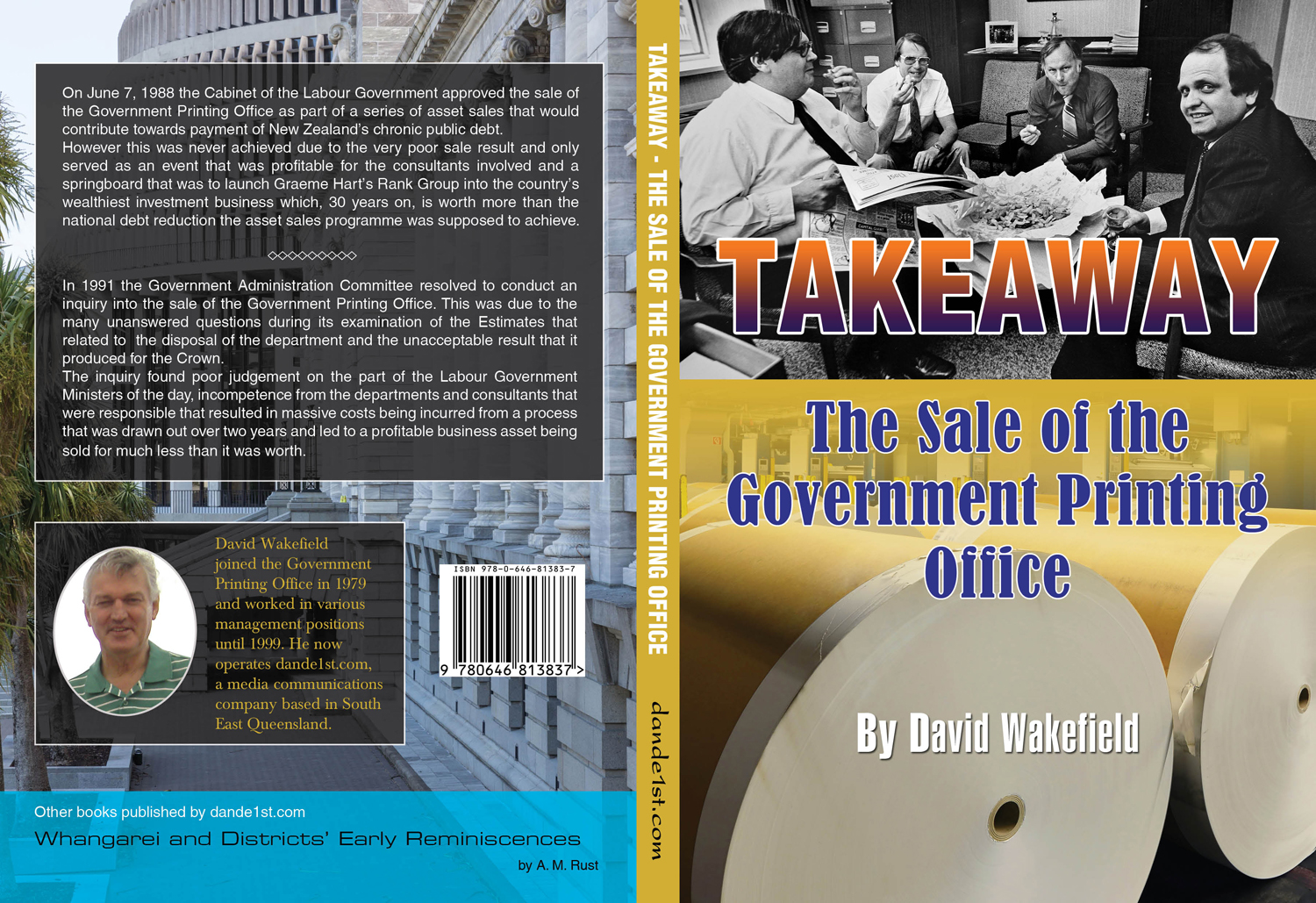 Available now for purchase and download as an eBook that you can read comfortably on your phone, tablet or computer.
Printed paperback version available soon.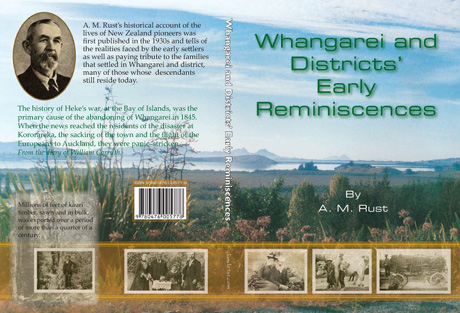 Whangarei and Districts' Early Reminiscences
We have reprinted a book written by A. M. Rust titled: Whangarei and Districts' Early Reminiscences.
This historical account of the lives of New Zealand pioneers was written and first published in the early 1930s and tells of realities and events, both famous and infamous, that were faced by the early settlers as well as paying tribute to the families that settled in this region, many of whose descendants still reside today.
Whangarei and Districts' Early Reminiscences is a book that will preserve an important part of New Zealand's history generation after generation.
Available from our Online Store in Paperback or Digital version